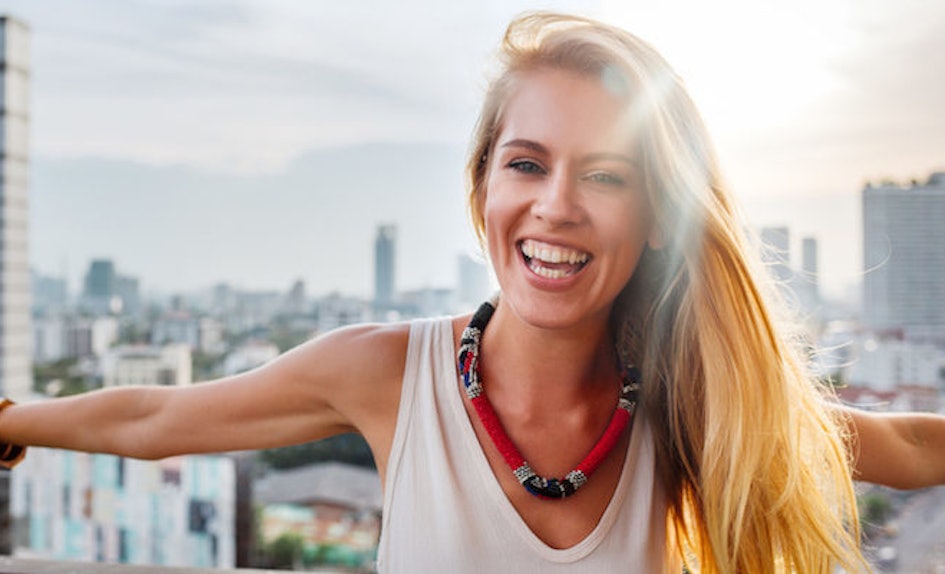 Backpacking is, without a doubt, one of the most influential, mind-boggling and invigorating experiences you can have as a young person.
You're thrust out of your comfort zone, immersed in exotic surroundings and forced, for probably the first time in your life, to weather the waves of life on your own (life vest not included).
It won't always be clear skies, and sh*t will go wrong, so here are a dozen common truths I wish I knew before embarking on the trip of a lifetime:
1. PACK YOUR STAPLE WARDROBE ITEMS AND FORGET THE REST
Before I left, I was terrified of bringing (and potentially losing) something I cared about.
So, instead of packing the pair of jeans that fit like a glove or my favorite leather jacket, I chose the clothes I didn't love due to the slight chance I'd attend an orgy and misplace my precious material possessions.
Practically speaking, you most likely won't lose your pants, but you might lose your mind pulling up pairs that don't fit properly because you also forgot a belt. Bring only what you feel best in, and don't think twice.
Side note: Please, please, please leave your 4.5 inch wedge heels at home.
I know they make you feel like Blake Lively, but they're not worth the few uncomfortable hours you might have out on the town when you've already crammed too much junk in your backpack.
2. FACTOR IN DOWNTIME
Yes, you want to do it all.
Yes, there are so many sights and so little time to see them, but keep in mind that as humans, we unfortunately require ample rest in order to fully enjoy the world around us.
And, attempting to cram all of London into two days is a truly impossible feat (trust me, I learned the hard way).
Book yourself a night train or bus to ensure some much-needed Z's while simultaneously saving a few bucks. Also, allot enough time in each place to really get a grasp on the city's unique energy.
Mae West wisely once said, "Any man worth doing is worth doing slowly." Same goes for Europe, baby.
3. TAKE A PASS ON LIAM NEESON, JUST THIS ONCE
This is imperative. Do not — I repeat, do not — entertain yourself momentarily with "Taken" (1, 2 or 3) within a week of your departure.
I had the misfortune of tuning in, and although I generally maintain a fair level of rationality, I couldn't help but envision various worst-case scenarios involving me and some wicked Albanian criminals. It's not worth the watch.